Everything You Need To Know About Marketing Tech Stack
A marketing technology stack is a batch of technologies that marketers leverage to improve and conduct their marketing activities. Usually, the focus of marketing technologies, also known as martech, is to make hard processes simpler and measure the effect of marketing activities and drive efficient spending. Today more people are accessing the internet in new ways, which indicates your digital customer experience is more valuable than ever. This guide is full of practical advice and proven ideas of marketing stacks.
In this ultimate marketing technology stack guide, we will discuss:
Why Should I Invest In Marketing Technologies

Elements Of A Martech Stack

Social Media

SEO (Search Engine Optimization)

Experimental Digital Marketing

Email Marketing Automation

Customer Relationship Management (CRM)

Content Management System (CMS)

Unbounce-landing page builder

Analysis and reporting

Collaboration

Top Marketing Tech For Your Business

From siloed tools to all-in-one solutions

Tools that interact and connect well with one another

Marketing Tech Stack Tools
Why Should I Invest In Marketing Technologies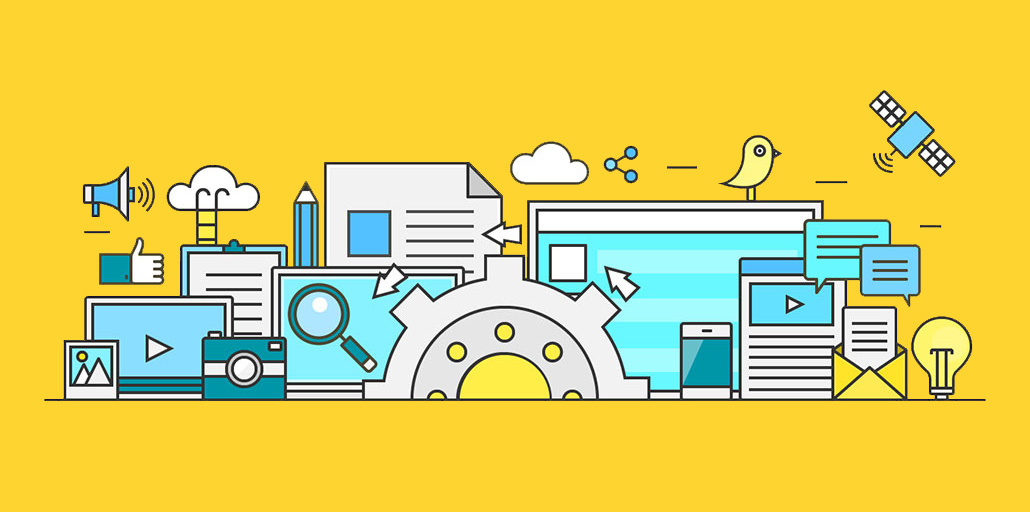 The marketing technology landscape is evolving rapidly, with numerous different software technologies crowding an ever-increasing number of categories. In a survey conducted by CMOs, 27-percent were concerned with staying ahead and taking advantage of these digital technology trends. With so many choices, it is vital for startups, small businesses and established businesses to understand which technologies are most basic to their business goals and understand how technology can assist them positively impact their business.
Elements Of A Martech Stack 
What Are The Elements Of A Marketing Technology Stack?
The kind of business you have will also affect which technologies you might find significant and how they should be organized. A key difference is if your business sells its services or products (B2C) or to the businesses (B2B). B2B and B2C marketers will utilize different channels and techniques to obtain customers and have varying technology needs. 
When assembling a marketing technology stack, it is essential to know which technologies are foundational and should be put in place first. Both B2B and B2C marketers should consider these technologies vital:

Social Media
Technology to monitor social activitivities and make social engagement simpler can help maximize the effect of this marketing channel. Social media tools that can support this marketing strategy include:
Linkedin

Facebook

Instagram

Hootsuite

Twitter also offers social media marketing opportunities
Social media networks are also a key part of the ads landscape, and many have paid advertising options accessible. Sprout Social lets you manage your entire social media marketing strategy from one place. It can assist you in attracting and engaging with hundreds of prospects and customers. With Sprout Social, marketers can streamline your publishing workflows and turn social media into meaningful insights.

SEO (Search Engine Optimization)
SEO is usually a key strategy for driving organic traffic to your website by ranking higher in search engines like Google and usually pairs well with content marketing strategy. There are many tools accessible to help with keyword research and other SEO-related initiatives. Many marketers deploy a combination of software for:
Display ads

Keyword research

Ad tracking

Attribution
SEO tools to explore include: HasOffers, Googles Ads and SEMrush.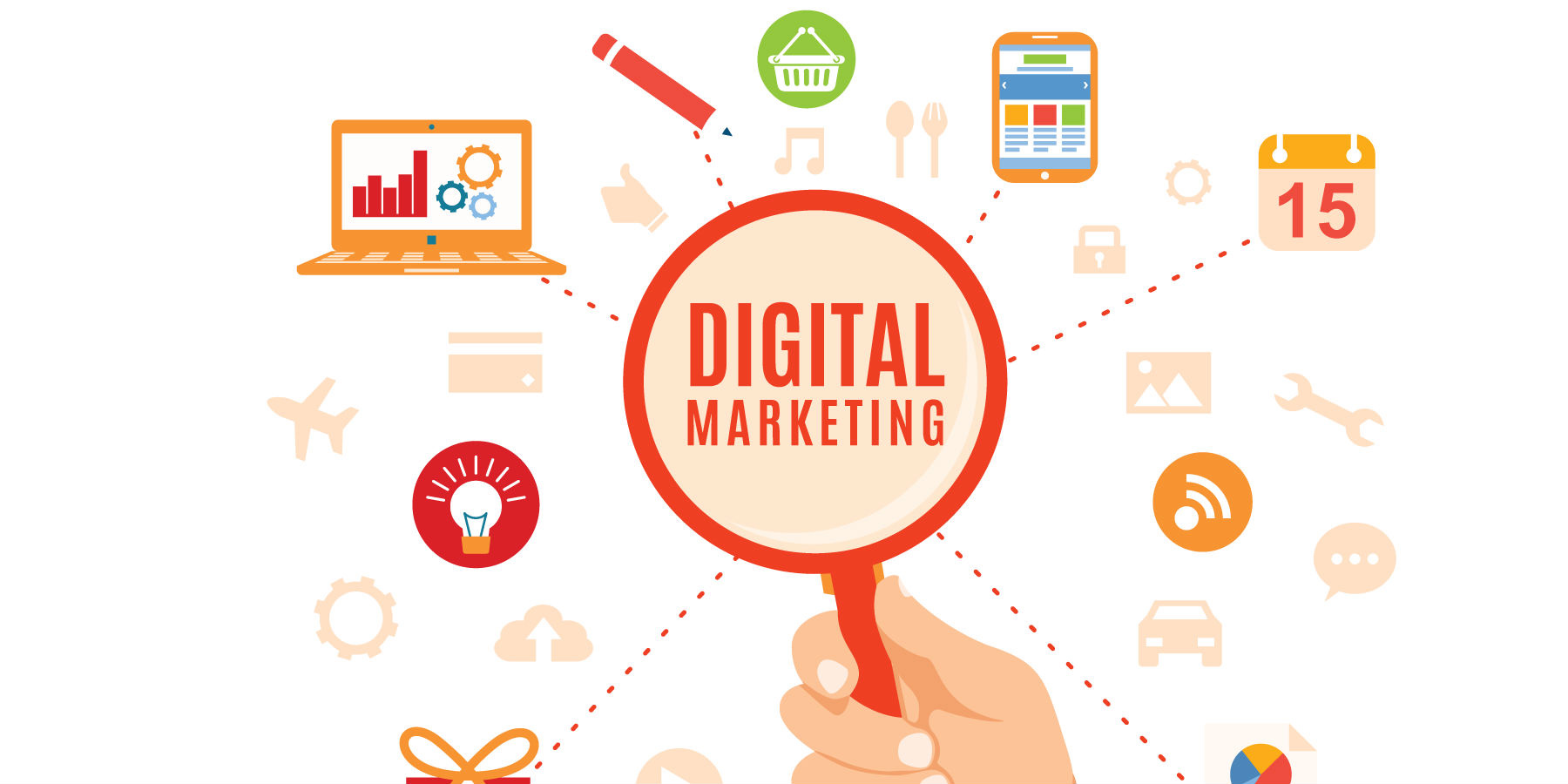 Experimental Digital Marketing
Experiential marketing, also called event marketing, is an essential aspect of digital advertising for many small businesses. With the growing popularity of virtual events, webinars, and conferences, it is significant to have the right experiential digital marketing tools to manage these events.

Email Marketing Automation
Email is a key customer communications medium that all marketers require in their toolkit. At times, email is a capability that comes built into inbound marketing platforms and marketing automation. Email marketing is still a very cost-effective way to support sales and gain trust with your customer base. Email marketing automation tools to explore include SendGrid, Constant Contact, and MailChimp.

Customer Relationship Management (CRM)
Generally an area of focus for B2B marketers, customer relationship management can track marketing attribution when bolstering a direct salesforce. The CRM tracks all customer relationships and customer data and provides insights into how marketing campaigns influence sales pipelines and business growth.
CRM tools you can explore include:
Salesforce

SugarCRM

Hubspot crm software

Content Management Systems (CMS)
This technology powers a blog, website, or other relevant web properties where marketers want to engage their clients. Tools you can explore in this area include:
Joomla

WordPress

Hubspot

Unbounce-landing page builder
There is no point in spending hours developing targeted ads only to send prospects to a generic, soulless landing page since this is one of the fastest ways to lose potential leads and sales opportunities. Unbounce allows you to swiftly and easily create custom landing pages that will help change more websites visitors into clients. You can develop and publish landing pages in minutes- with no code needed. The powerful A/B testing functionality enables you to experiment with your design, messaging, and forms to understand the best methods for converting website visitors.

Analysis and reporting
Despite the technologies you opt to integrate with your tech stacks, you should always be able to access your data to gauge your marketing efforts. For the most part, companies will at least have basic website analytics tracking in place, which is a great way to begin. However, based on your situation, you could explore building a full data warehouse to pull together from various systems to make your analysis and reporting more accessible and rounded. Web analytics tools you can explore include: 
KissMetrics

Google Analytics

HotJar

Collaboration
Collaboration application focuses on working efficiently and transparently with your team. Here are a number of project management tools to choose from or tools that concentrate on the customer journey:
It is also vital to know which skill sets and team members you will require to have to ensure that your marketing team gets maximum benefit from the technologies you have in place.
Below are a few categories of marketing roles to consider when thinking about how your marketing technology will complement your team.
| | |
| --- | --- |
| Customer acquisition | Website optimization, event marketing, partner marketing, and online marketing |
| Product marketing | Content marketing, analysis relations, and product marketing |
| Brand and communications | Broadcast developing, sponsorships, public relations, and social media management |
| Marketing operations | Data analysis, campaign performance, and insight, in particular, marketing ops (marketing operations), is a critical role that will allow the rest of the marketing team to make wise decisions with your marketing data. The majority of marketing experts advise that this is a key role to have in place when growing the team. |
Top Marketing Tech For Your Business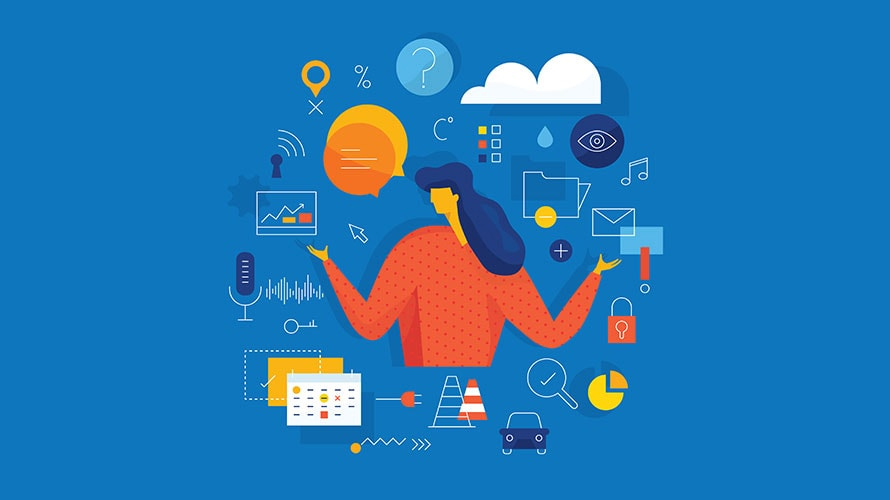 Whether you are a B2C or B2B marketing profession, you might have struggled with lead management. Both landscapes are progressively competitive, and lead generation can pose one of the greatest challenges. Nonetheless, lead generation begins with traffic, and there is an entire collection of tools you can utilize to take care of just that.
From siloed tools to all-in-one solutions 
As more marketing software, SaaS products  and marketing channels emerge, marketing teams will keep on specializing rapidly. Nonetheless, more channels indicate more to manage and coordinate. As individual disciplines branch off, marketing teams risk developing unintentional silos that might ultimately undercut brand consistency and efficiency. All-in-one solutions consolidate and might eliminate the need for disparate point solutions.
Tools that interact and connect well with one another
As the need arises, API-first tools empower companies to add, swap, or remove solutions with greater ease. APIs fuel the free-flowing exchange of customer data between systems, tools, and channels- another area that is top of mind for most marketing leaders for the year ahead. Leveraging information to create personalized customer experiences. Companies focus on creating increasing personalized experiences for their website customers and visitors. They invest in boosting data pipelines to trigger real-time experiences and communications between prospects and use existing users with sales teams based on user, visitor, and company activity.
Marketing Tech Stack Tools
Generally, the type of business you have will determine which technologies you may find significant and how they should be organized. With that said, there are various technologies you should consider as foundational to your digital marketing technology stack as you build it. The marketing stack can be broken down into three stages:
Attract

Engage

Analyze and optimize
Even though there are multiple sub-phases, these three are the most common phases every business can relate to. 
Google ads: It is also known as ad tech. When it comes to generating qualified traffic to your site, Google search, display ads, and video are the fastest way to get the results you need.
Outreach: suitable for customer engagement: Outreach is a kind of tool for teams who are serious about sales and marketing alignment. The tool tracks your reps' interactions with customers and prospects and recommends prescribed sequences of communications depending on that.
Tableau: Business intelligence software allows teams to track dollars and every moment all through the marketing funnel.Business intelligence enables you to perform reasonably complex data visualization, so your team doesn't need to be fiddling around with SQL. 
Optimizely: conversion rate optimization: Experimentation and optimization is a vital part of any marketing strategy. Optimizely enables you to create variations of your existing website with multi-page, multivariate, or AB tests and then tracks how clients respond to different versions.
Marketo: Marketo enables users to automate their marketing processes, such as identifying top prospects, creating personalized campaigns that scale, and finding and connecting with the right customers.