Why Should You Use Video For Your Business?
If you questioned a room full of people to raise their hands if they watch video content daily, I doubt many would say no. Video is the most common type of content, if your company isn't using it, you're missing out.
Table of content:
Why Use Video Marketing For Your Business

11 Top Video Trends

Conclusion     
Why Use Video Marketing For Your Business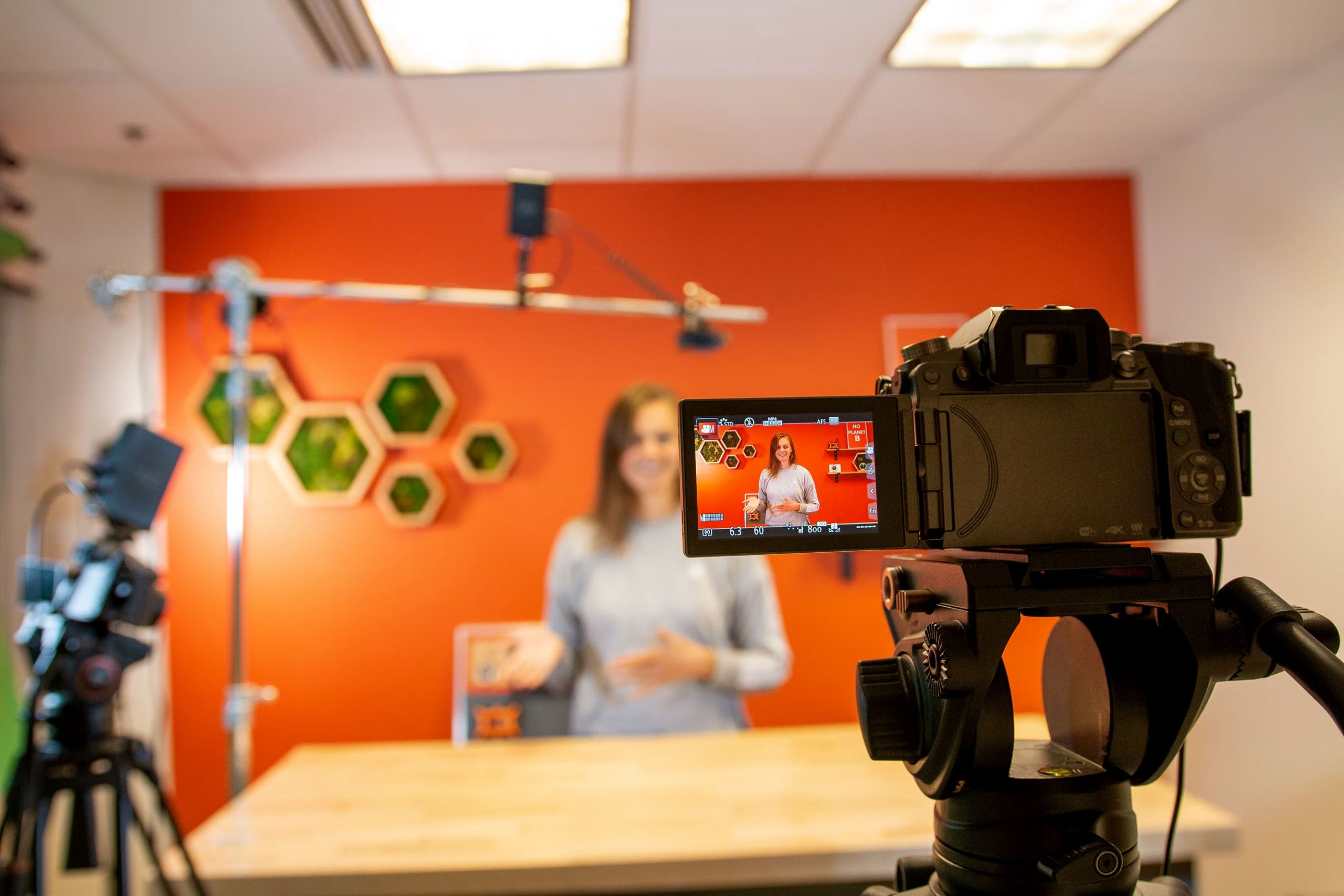 8 Reasons You Need to Use Video Marketing
Video Boosts Conversions and Sales
With videos, you can make a lot of money. A product video can raise conversion rates by up to 80% on a landing page. Direct sales may be possible as a result of video. According to research, 74% of individuals who saw an explainer video about a product or service purchased it. Therefore, begin to work on your intriguing product videos as soon as possible! The effectiveness of video isn't shocking when you think about it. After all, vision is our most powerful sense. Visual information makes up the majority of the data delivered to our brain. Consider what moving images can achieve for your company if photographs can greatly enhance engagement.
Video Shows Great ROI
To stimulate your curiosity, 83 percent of businesses believe that video provides a good return on investment. Regardless of the fact that video production is neither simple nor inexpensive, it pays off handsomely. Additionally, online video-making tools are always evolving and becoming more accessible. Even your smartphone has the ability to produce decent video. 
Another advantage is that your creative videos don't have to be perfect. It's all about what's on the page! According to research, Internet users are most put off by videos that do not clearly describe the product or service. It did not matter if the product was of poor quality or unappealing appearance.
Video Builds Trust
The foundation of content marketing is the development of long-term relationships and trust. Trust is the basis upon which conversions and sales are formed. However, establishing trust should be a goal in and of itself. Instead of selling, entice clients by providing interesting and useful information.
Everything is done with the use of video. YouTubers have grown as the most powerful social media influencers for promoting your company among elite members of the target demographic. Video material is likely to interest us and elicit strong emotions. Consequently, if you're serious about content marketing, you'll need to take video seriously as well. Promotional videos can also aid in the development of trust. Due to concerns about fraud and deception, some buyers are still hesitant to purchase goods and services through the internet. On the other hand, effective marketing videos feature your products in a conversational setting. Because videos create a sense of personalization, 57 percent of purchasers believe they have enhanced their confidence in making online purchases.
Google Loves Videos
If you employ videos, your visitors will spend more time on your site. As a result, more exposure builds trust and informs search engines that your site offers useful content. The number of influence videos have on your search engine position has expanded dramatically after Google purchased YouTube. Having a video embedded on your website, according to Moovly, enhances your chances of ranking first on Google by 53 times.
Make sure your YouTube videos are SEO-friendly. Make names and descriptions that are intriguing. Include a link to your company's web page, products, and services. Moreover, to promote even more actions, look into the world of interactive videos. Provide a path for potential customers to take the next step. Since Google owns YouTube, they enjoy putting their site first for a variety of keywords. While we have a fair chance of placing above most of the sites in the search results for our MasterClass review, the top three slots are occupied by a YouTube carousel! 
Video Appeals to Mobile Users
The two mediums of video and mobile are intrinsically intertwined. Mobile devices are used by 90% of users to watch videos. Since Q3 of 2013, mobile video views have surged by more than 233 percent. Mobile video consumption grows by 100 percent per year, according to Youtube. Your video audience will continue to grow as consumers like to watch videos on the go, and the number of smartphone users proceeds to rise. 
According to Google, smartphone users are twice as likely as TV viewers to feel a personal connection to firms who provide video content or commercials on their devices, which is 1.4 times more likely than desktop viewers. Video marketers must be mindful of how customers are interacting with their phones on a personal level as a result of the widespread use of mobile video. Offer customers additional choices in terms of the video content they consume, for example.
Video Marketing Can Explain Everything
Are you getting ready to roll out a new product/service? Create a video to show how it operates. Ninety-eight percent of users say they've seen an explanation video to learn more about a product or service. As a result, 45 percent of video marketing companies feature an introductory video on their homepage. Eighty-three percent of the companies thought their homepage explanation video worked. You're attempting to convey a difficult topic. Produce animated films. Animation can bring concepts to life in a manner that neither text nor live video. Repetitive talking heads are not enough to cut through the din. Animated videos are the optimum combination of entertainment, nostalgia, and simplicity. They're also quite efficient.
Make sure you're following a method that will yield results.
Video Engages Even the Laziest Buyers
Before acquiring a product, today's potential customer expects to see it in action. Video content is not only a great way to learn, but it's also quite simple to consume. Reading long product descriptions or conducting in-depth research on services can be quite tiresome and time-consuming. Video preference is one of the most critical elements pushing video in content marketing. Your competitive advantage has risen to new heights! Video marketing can reach a big number of people and is effective on several levels. Even the most slackers aren't immune. Make sure you're communicating to the ears and the eyes of the potential client.
Video Encourages Social Shares
According to research, 60 percent of social marketers use video content, with 73 percent planning to use it in the future. With their new capabilities, social media platforms are also encouraging video creation. 3600 Video, Live Video, and Lifestage are new Facebook features (A Video-Centric App for Teenagers). Instagram introduced 60-second videos and stories, while Twitter introduced Periscope. YouTube is the world's second most popular social network.
Video marketers must ensure that consumers share feelings rather than facts. If a branded video was engaging, 76 percent of users said they would share it with their friends. Therefore, to increase social sharing, make amusing videos. Social shares can drive traffic to your site, and you can take it from there. Emotions aren't precisely ROI, but they can help you grow your small business.
Bonus Tip 1: Video Ads Work Wonders

Get this: video advertising has a 1.84 percent average click-through rate (CTR). This is the highest click-through rate of any digital ad format! The completion rate for a 15-second non-skippable YouTube video ad is 92 percent. The percentage of skipped video commercials is 9%.

On a social media platform, video ads are also very powerful. Facebook and Nielsen collaborated to estimate the value of video ads on its platform. They discovered that during the first 10 seconds of a video, 74% of the total Ad Recall might be obtained. Instead of banner ads, create video ads to combat banner blindness.

Bonus Tip 2: Video Is Rocking Email Campaigns

Make sure to include videos in your email marketing campaign if you're currently making them. The click-through rate (CTR) on an introduction email, including a video, is improved by 96 percent! That's a great method to set yourself apart from the competitors while still getting your point out.
Top Video Trends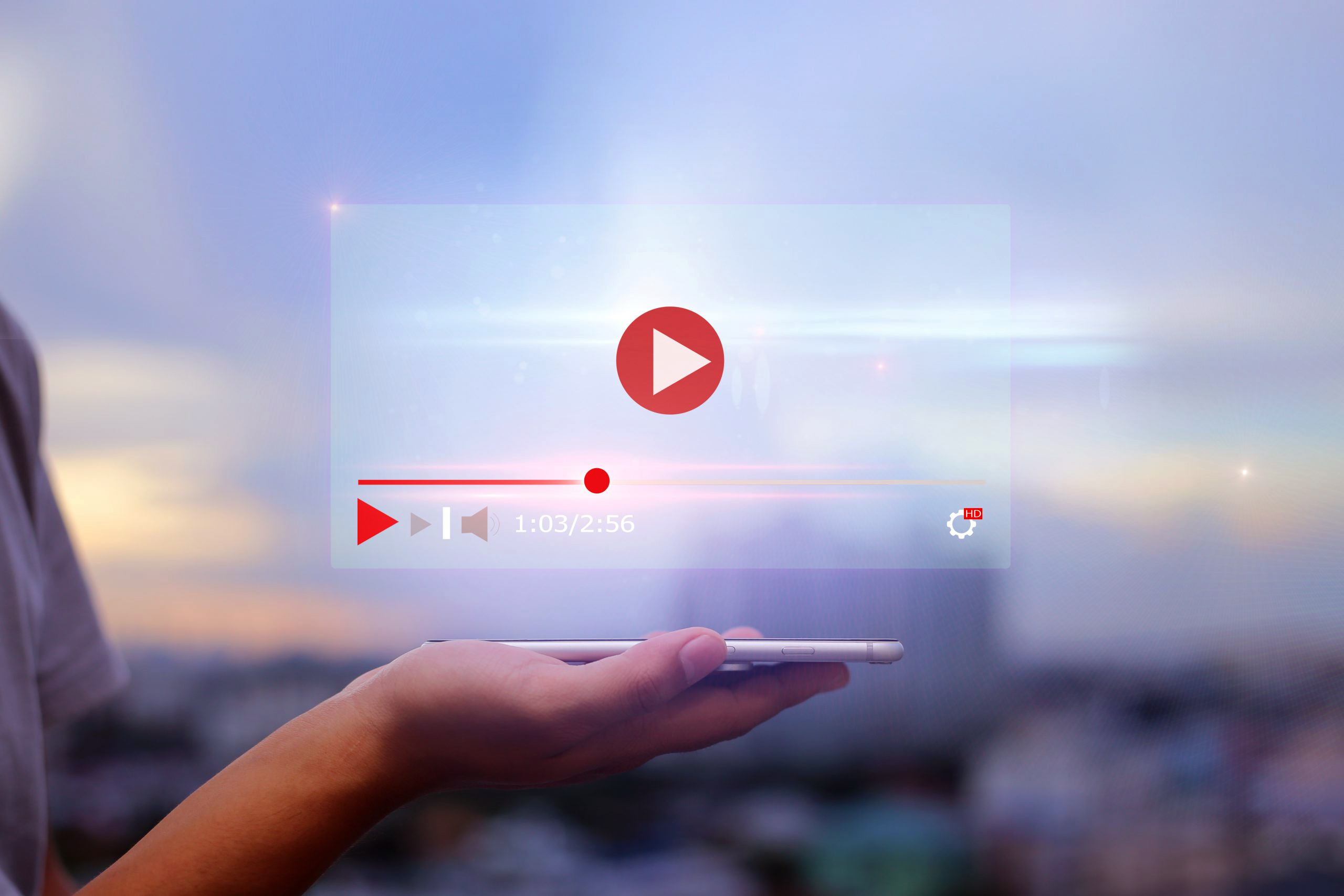 The majority of consumers prefer video content marketing to reading. The use of video in content marketing will become increasingly prevalent. Lead generation and conversion will increasingly rely on video. Many prospective buyers dislike dealing with salespeople. Explainer videos, video advertisements, and other types of video will be a critical component of your marketing efforts if the aim is to convert.

Since video material is so popular, more content at the top of the funnel will be in video format. In B2C, it's almost self-evident. Individuals in the B2B world, on the other hand, are people. The audience is likely to stay in their comfort zone and not engage in system 2 thinking when watching video content. System 1 autopilot's mental state should lead to minimal critical thinking, less friction, and more conversions.

The quality of the content is crucial, but the manufacturing quality is less so. The quality of the product and its technical features must be good but not remarkable. Higher manufacturing quality is associated with improved trust, but it cannot compensate for lack of substance. Facebook Live videos, webinar recordings, and video material with acceptable production quality will work as long as the content is interesting.

High production quality will lead to a massive amount of video content created ad-hoc. Acceptance of decent production quality will result in a vast volume of ad-hoc video content being made on social platforms such as Facebook, Twitter, and Instagram.

Brands will begin to consider video strategically. They're attempting to determine how to get the most out of their videos. How different video formats and channels can work together. How to create fundamental video footage that can be atomized, expanded, and combined with a variety of different forms of content.

 

Sharing tales will be more important than ever. People can read a set of instructions or information in an article, but they will tune out if you present it in a video. The success or failure of a video is determined by its rhythm and emotional connection with the audience.

In video marketing, testing is important. In the world of video content there are no difficult and fast rules . Several trial and error are required while learning how to handle video. Long and short versions can be identified on many networks. CGI, actors, and animation are all used in this film. This video demonstrates how to provide introductions, hooks, and calls to action.

Videos must be optimized for a variety of platforms and scenarios/use cases. For example, we may need to watch films without sound on occasion. When there is no sound, the content is delivered through subtitles or on-screen text. According to a study, the message is remembered better when the ad's subtitles are in the same language as the commercial.

Live streaming will play an increasingly crucial role in video content. Bring live events to their audience, host a live Q&A session, and conduct interviews with influencers to increase engagement and brand awareness. In its original live format, with post-event promotion of the recorded material.

Facebook will make an attempt to dethrone Youtube's video hegemony. Youtube can help independent content creators and brands build their audiences. Unlike Facebook, YouTube has a clear revenue strategy. Facebook needs to figure out how to get big YouTube stars to use its platform.

 

Personal sales and support will also make use of videos. There are two options for doing so. The first and most scalable method is to use pre-recorded video with sales or support personnel. The second alternative is to record brief messages for specific needs and afterward make them available to (potential) consumers.

Video marketing's return on investment (ROI). Video content at the top of the funnel can be difficult to measure (the same goes for blog posts), but more videos will be employed in the sales process as the sales process progresses. Prospects will think less and act sooner as a result of video, which will shorten sales cycles.
Relevant Information On Why You Should Use Video To Promote Your Business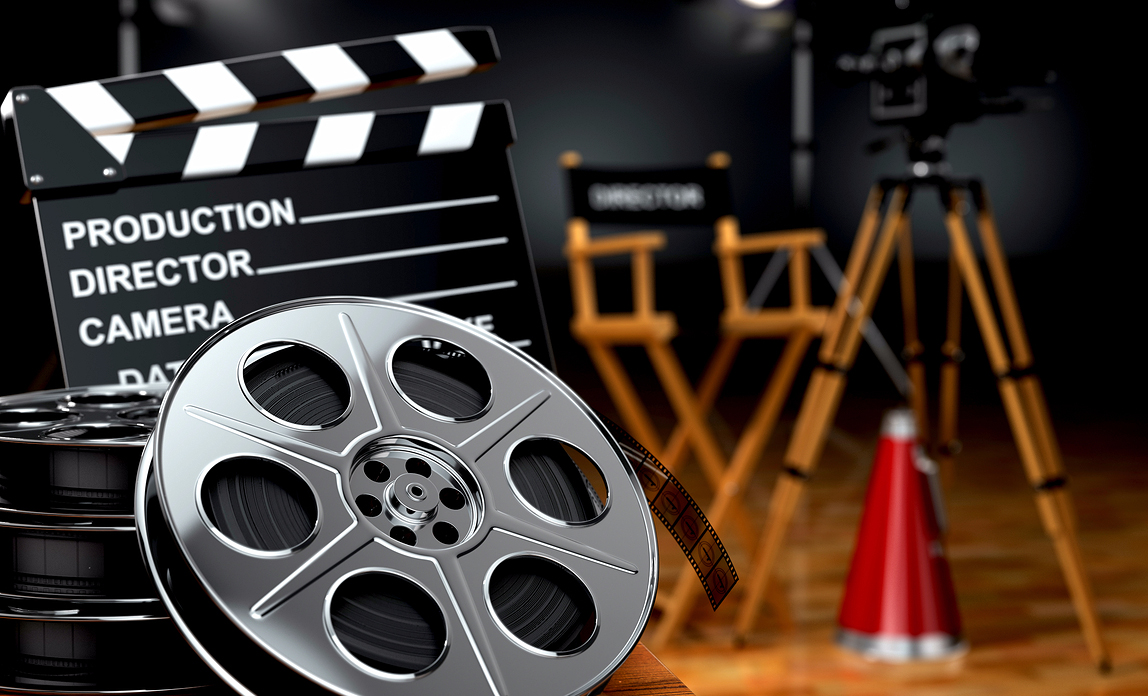 Benefits of Video marketing for small businesses including boosting sales, building brand reach, and increasing conversions. It is essential to learn how to use video to reap its benefits.

One of the most adaptable and profitable digital marketing tools available is video. Digital marketing strategy is a popular technique that companies use to increase their market share.

With the advancement of video, video metrics change. Tracking how long people watch your brand video and which portions are re-watched or skipped is now not only possible but also straightforward.

One can record customer testimonials/video testimonials to attract customers into buying a specific business product/ increase the customer retention rates. Customer testimonials are a common way of influencing customers to make a purchasing decision. Testimonials are a type of video that assures a customer base on the business's high quality products/ services.

Videos increase the average amount of time customers spend on your website pages.

To increase email click-throughs, include a thumbnail from the video in the email body that readers may click to watch the video on your website or landing page.

The amount of time people spend watching videos on the internet is rapidly increasing. This should be an indicator to businesses to employ the use of videos in their operations.
Conclusion
Video marketing is more accessible and economical. High-quality video adoption is increasing due to technological advancements, but it's also because it's simple to disseminate all over the world. Creating marketing videos (video production) for your company involves creativity and an understanding of human psychology. The integration of these elements allows for the creation of true advertising miracles at a low cost. Innovative video advertising may travel over the internet, generating millions of views. That is precisely the objective of video marketing: only the most innovative survive!