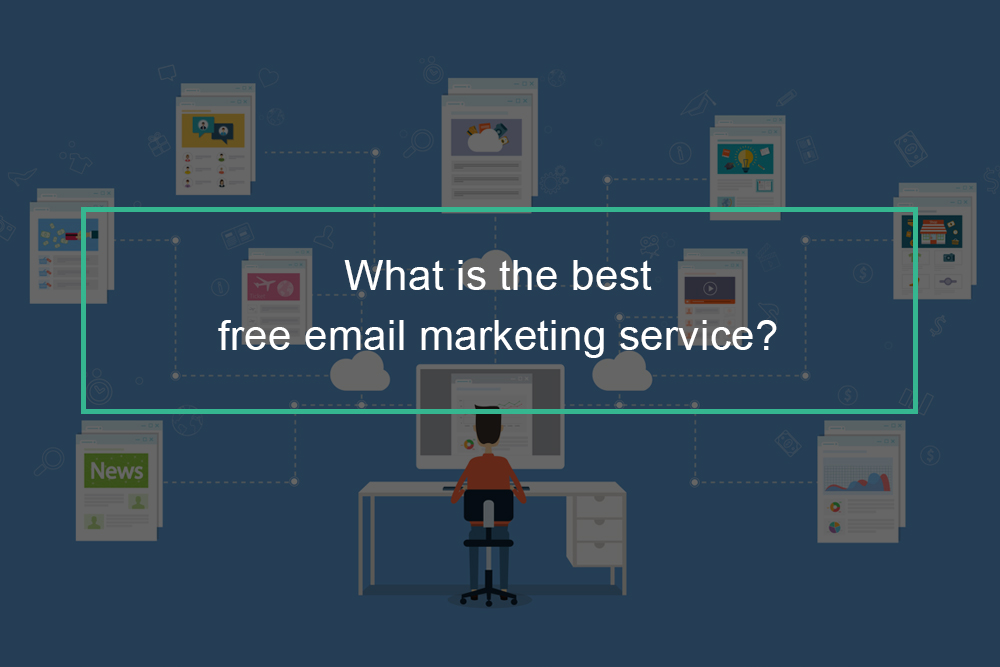 Some the best free email marketing software include: Sender, MailChimp, ChimpFeedr, Sendinblue, Omnisend, SendPulse and others.Marketing trends and platforms evolve. While some trends come and go rapidly, one of the platforms that have remained more or less the same is email. Email keeps on being the top channel for content marketing with both B2B and B2C marketers. Seventy-seven percent of B2C and eighty-seven of B2B marketers use it to nurture their audience.
It can assist you in promoting your other marketing platforms, such as social. However, content marketers still face various challenges in their email marketing efforts. One of these significant challenges is simply the amount of time it takes to create a great looking email from scratch. Without efficient software, content marketers might end up spending a lot of time creating and sending out emails that do not precisely appear stunning. This will hinder productivity while dragging down your email marketing ROI. Most companies settle for this situation since they are not ready to invest in software to simplify the process. Nonetheless, email marketing software does not necessarily have to be expensive. You can find various free email marketing tools that can assist you to save both money and time. 
---
What are the best email marketing tools for successful campaigns?
7 Best free email marketing software for businesses: Reviews and pricing
This is a list of the best free email marketing tools right now.
Sendinblue is a marketing communication channel that features both email marketing tools and extra features like customer relationship management and landing page creation. With over seventy design templates, Sendinblue's email design functions make it simple to create a great-looking email. Besides, all of these templates are responsive, and you can preview your results to make sure your design appears the way you want on any screen format. Once you design your email, you can use functionalities such as A/B testing and sectioned recipient lists to take the manual work and guesswork out of optimizing your campaigns and targeting your target audiences. Sendinblue's free plan up to three hundred emails daily. The paid plan starts at $25 monthly.
SendPulse email marketing tool
SendPulse promotes itself as a multi-channel marketing channel. However, its email marketing functionality is the most popular. It comes with various professionally-designed email templates that you can easily customize using a drag-and-drop editor. Besides, you can then configure these customized emails to be automatically sent out at the right time, depending on user behavior, event trigger, and other variables.
SendPulser's subscriber rating functionality is a great way to recognize your most valuable subscribers. It allows you to analyze the open and click rates together with the read and unread rate of every subscriber. You can even configure replaceable text fields to personalize your emails by job role, age, date of birth, gender, or by name. SendPulse's free plan goes up 2,500 subscribers and 15,00 emails monthly. The paid program begins at $7.88 monthly.
Sender (free email marketing tool)
The sender is one of the best free email marketing tools in the market with functionalities to ensure deliverability. It allows you to create great newsletters without any HTML knowledge. Just select from a template and customize it with aspects like videos, text, images. You can even personalize your newsletters for every recipient to create an even more significant effect.
Sender's robust analytics functionality is one of the top reasons why content marketers like it so much. It allows you to track who opened your emails and clicked on the links, when they are opened and more. It also helps you create accurate buyer profiles based on your subscriber actions. So you can optimize your existing email strategy and compelling craft offers. Sender's free plan is up to 2500 subscribers and 15,000 emails monthly. The paid program begins at around $10 monthly.
Omnisend email marketing software
Omnisend is a sophisticated eCommerce marketing tool that integrates all your communication platforms in one place. Its free program incorporates the only email. However, it is more than enough to support the email marketing efforts of the small and medium business. It lets you automate your email delivery using behavioral triggers and time your communications easily based on your client's convenience. You can use its extensive audience insights to send out more relevant email marketing messages. Design attractive newsletters using time-saving functionalities such as Product Picker, which allows you to choose all the products you want to add in your email. You can also incorporate scratch cards, gift boxes, discount coupons to further optimize your email performance. Omnisend's free plan goes up to 15,000 emails monthly and 2,000 emails daily. The paid program begins at $16 monthly.
Benchmark email marketing software
Benchmark Email is an excellent option for an email marketing software to design responsive emails that look great despite which device they are viewed on. In case you need to add images to your email, you can even edit the image right on the channel. The email editor allows you to add stickers, effects, and text to send across your message effectively. You have the chance to choose from various pre-designed templates based on the market, occasion, and type. For the more HTML savvy, you can use the code editor to create emails from scratch. The dual view functionality allows you to see your email design as you are editing it, which simplifies the whole email creation process. Benchmark's free plan goes up to 20,000 subscribers and 14,000 emails monthly. The paid program begins at $13.99 monthly.
Mailchimp free tier offers you basic email marketing functionality like email creation and scheduling. What makes it a great email marketing software is its smart recommendations functionality, which gives you valuable audience insights to advance your marketing efforts. Designing emails on the channel is simple using the content manager, where you can store your files and images for easy access. Mailchimp allows you to automate your emails at crucial steps of the buyer journey. So you can send out welcome emails easily, order confirmations, abandoned cart reminders, and more. Mailchimp's free plan goes up to 2,000 subscribers and 10,000 emails monthly. The paid plan starts at $9.99 monthly.
Sophisticated features such as the landing page builder and the pop-up customizer make Mailer Lite stand out among free email software in the industry. Moreover, it has the basics similar to the drag-and-drop email builder, the tool comes with a rich text editor and builds- in photo editor to create great emails. You can build responsive landing pages to match the emails that you send, which will promote your chances of leading conversations. You can run a split test on various variations of your email to check what works best to drive clicks and conversions. MailerLite also offers you a comprehensive report that comprises essential stats such as click rate, open rate, and unsubscribed rate, and more. MailerLite free plan goes up to 1,000 subscribers and 12,000 emails monthly. The paid plan begins at $10 monthly.
---
Ways to level up your marketing game with free email marketing software
Super effective ways to use free email marketing tools
In this segment, we will go over the strategies of a successful email campaign as well as a free email marketing software to stay on top of your email marketing game.
Research and email planning
Before you begin creating email content, you have some research and planning to do. Below are different resources to assist you with your plan.
Feedly: One of the best RSS reader applications out there. Follow sources in your market and surface the best content to share with your audience.

Scope: If you are curious to know how a cool-looking email was coded, use Scope to dissect it and check what you can learn.
Writing an email copy is not simple. And neither is dealing with the shame after sending an email with a spelling error. Increase the odds for success in your favor with a couple of free editing tools.
Hemmingway: If your email copy is clear and conversational, use Hemingway to analyze your writing and ensure it is easy to read.

Grammarly: There is nothing worse than sending an email to your whole list with a typo. Use Grammarly to catch typos before you post.
Use free email marketing software to design your email
Most email providers make it simple to create designed emails using WYSIWYG templates and editors. But if you prefer to hardcore your emails, though, there is a free software to help you with it.
BEE free responsive email builder: This email responsive builder allows you to design email newsletters, and then deliver them with whichever service you opt for.

Free HTML email template roundup from Colorlib: In case you need HTML email templates, you will possibly find several useful options amongst this vast roundup.

HTML to text email converter: Typically, plain text emails may not look as appealing as designed emails. However, they serve plenty of purposes ( they are simple to read, faster to load, for starters). Use HTML to Text Email Converter to convert designed emails into plain text, in case you plan to send two versions.

Free Formater: If you are building emails with HTML, use this software to format your code cleanly.

PicResize: In case you have pictures in your email, and do not want to fire up photoshop to resize them, you can use PicResize to do the job faster.

Da Button Factory: Use this to create a call to action buttons for your HTML emails.
Free landing page-building tools
The tools listed below are meant to create conversion-optimized landing pages to drive traffic toward your site from your emails.
Xtensio Landing Page Creator

OutraPages Landing Page Builder

Vertical Response Landing Page Builder

Ucraft Landing Page Builder

MailChimp Landing Page Builder
Free email testing software
After you have sent an email, there is no coming back, no matter how bad you need to fix something. Get it right before you deliver with free email marketing software.
Mail tester: Ensure your email is not likely to stop spam filters before you send it.

Email deliverability test: Make sure your email has a high chance of ending up in your receiver's inbox.

Email subject line tester: enhance subject lines before you send it to increase clicks and opens.

A/B Split test calculator: Utilize this calculator to evaluate the statistical relevance of your A/B test results.

Email rendering preview: In case you Are creating HTML emails, it is always good to know how they appear in people's inboxes. This software allows you to take a sneak peek.

A/B split test duration estimator: You can apply this software to find out how long your A/B tests run for.

PutsMail: Assess your subject line and body content appearance before sending your email.
Free email service providers and delivery software
Getting emails built and sent is more straightforward with an email service provider. Below are a few recommendations, plus one additional software for quickly automating email promotions from RSS.
SendInBlue: Free for three hundred emails daily.

MailChimp: Free for up to two thousand subscribers and twelve thousand emails 

ChimpFeedr: Create RSS-based email subscription feeds effortlessly.
Email measurement and analytics
Most ESPs include built-in analytics. However, there are many software you can use to build tracking URLs. You can use Google analytics campaign URL Builder to create traceable URLs to use in your email copy. Google Analytics can also be used to evaluate the referral traffic and conversions from your emails.
---
How can I email market for free?
Steps to adopting free email marketing software
Now that you have a list of free tools and you know when to use them let's look where they fit in your workflow.
Planning your email newsletter
The first step is identifying what your email will incorporate. Note what you are putting together. Is it a sales email, product update, or something informational. Then in case your newsletter will be covering curated content, check out feeds in Feedly to identify the relevant content to share. Then, plan your send date on your email calendar template. You should also map the following:
Supporting details on every piece of copy included in your email

Email list (name of list section that should get it)

Target persona

Email type (newsletter, promo)

Email owner? Creator

Send date
In short, use a calendar to keep every email send organized.
Write your email content
Start crafting your message. To make sure it is readable, scan your content on your favorite free email marketing software. Then, run it through Grammarly to help get any errors you may have missed. You can use an email subject line tester and test several email subject line options that you think might work.
Design your email
There are benefits to designing emails yourself. As a content marketer, you get total control over how your email design appears, and it ensures your emails are distinct and more hard to duplicate. Using the free email marketing tools in this post, you can create emails totally from scratch (realistically, which you would probably have a developer take on this task). Alternatively, you can use templates and tools available to create your own, separate from the templates accessible in your ESP. In case you are using an email service provider such as Campaign Monitor, MailChimp, or another similar service, you can skip this service.
Create and Schedule your email
If you are not building your email by hand, then create and schedule it using MailChimp. And in case your email has links, you will also want to use traceable URLs. Utilize the Google Analytics Campaign URL builder to assist you in tracking referral traffic from your email.
Design your landing page
This step is optional. If you are sending marketing emails, there is a good chance you are promoting something. That means you may also have a campaign landing page where you are driving traffic. You can use some of the Free email marketing software such as MailChimp to create a landing page faster with their landing page builder.
Test your email before delivery
So many things can go wrong with email marketing if you are not careful. So, make sure your email is well-optimized for success before hitting send. You can use free email marketing software such as Mail Tester to ensure your email does not end in a SPAM folder. Do not test your email marketing performance. You will then apply what you learn to your next email. Some email marketing software has a lot of data right in the app.
Most of the free email marketing software comes with great features, even without the need to upgrade a paid program. Small companies and content marketers should be able to make the most of them while saving money and time. Even though you need to upgrade to accommodate your business needs, you will find that most of the paid plans are flexible and affordable enough to fit your budget.